Expatriate Czech, Vladimir 'Tom' Sitta, has changed the way people think about landscape design in Sydney.
One of Vladimir Sitta's most widely acclaimed private gardens is the Garden of Ghosts in inner Sydney, a project the Czech-born landscape architect, concedes "is not too bad". The garden is an event to experience, it bristles with new ideas overlaid on remnants from the past. The site was a private zoo in the 1930s and its original concrete grotto walls and arched brick cloister with animal hutches have been integrated into its current incarnation.
While the space also functions as a family backyard with car space, washing line, basketball hoops and lawn, the eye is drawn to the old stable door that's been wittily re-positioned beside the cleverly fenceless pool, the long-established wisteria and Virginia creeper that speak of times past, and the contemporary outdoor living area that exudes scaled-up drama – even without the lighting on.
Sitta has won masses of international and local competitions and awards, including the prestigious State of Berlin's Peter Joseph Lenné Award (twice).
Architect, Jim Koopman, from Allen Jack+Cottier, who handled the alterations to the house, recommended Sitta to his clients as "the best landscape architect in Australia, no, the best landscape architect in the world!" Had she taken these words seriously, says the client, she may well have been too daunted to contact Sitta. However, the description is hardly far-fetched.
Over a career in landscape architecture spanning nearly forty years, Sitta has won masses of international and local competitions and awards, including the prestigious State of Berlin's Peter Joseph Lenné Award (twice). His work has been published in countless garden books and magazines around the world and featured on television garden series and radio programs.
In 2002, the Australian Institute of Landscape Architects even presented Sitta with the President's Award for his 'Contribution to the Culture of Landscape Architecture in Australia', despite the fact that he had never even been a member.
PRIVATE AND PUBLIC WORK
Much of Sitta's work and the published coverage he has attracted has involved the design and production of private gardens for wealthy clients. Most are in Sydney, where he has worked with some of the city's most highly-regarded residential architects, from firms such as Allen Jack+Cottier and Luigi Rosselli. He has also worked in the public arena, where his best-known project in Australia is the Garden of Australian Dreams, at the National Museum of Australia in Canberra, developed with Richard Weller in conjunction with architects Ashton Raggatt McDougall (ARM). Other recently completed public projects include the Garden of Passages at Xi-An Expo, China; the Waterloo Youth Facility, Sydney; and Walla Mulla Park for the homeless in Sydney's Woolloomooloo.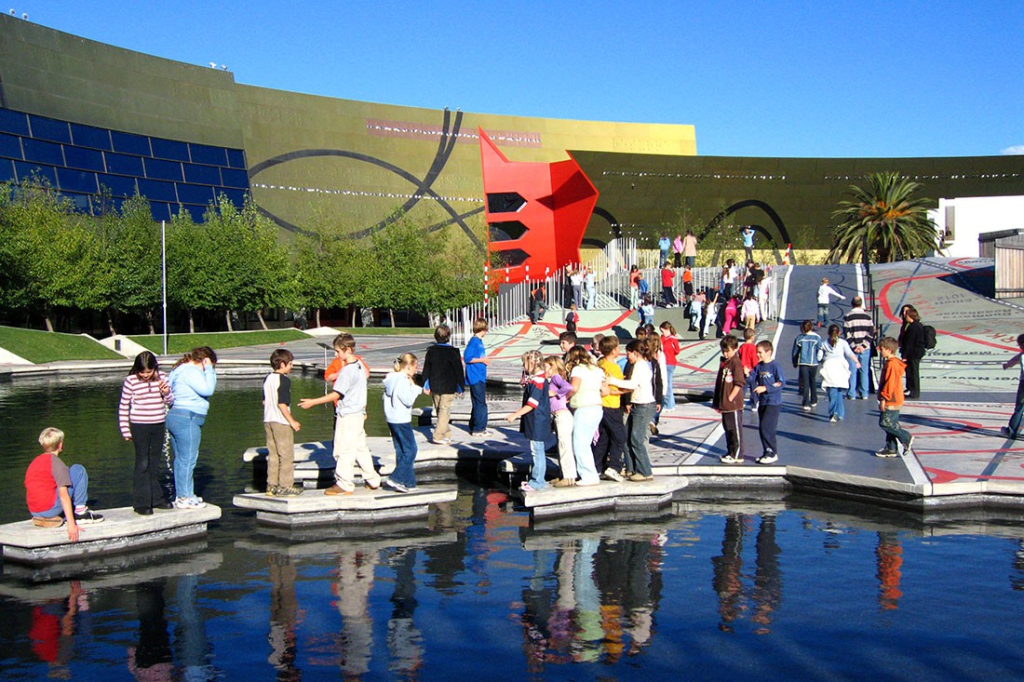 With so much of his work produced locally, he "always felt you can't be confined to the island," so he has regularly contributed to, and won, many international garden shows and competitions. "This is the only way," he says. "This is why people go to the Olympics – you have to play with the best." By their nature, these international events often showcase the most avant-garde and imaginative ideas in the field – and this is where Sitta's work comfortably lies. His career has been spent at the forefront of his profession, and his work has always been years ahead of international garden trends.
Given this talent for invention, it is not surprising to learn that Sitta is both driven and sustained by a creative compulsion. "You can't help yourself," he says. "You don't do it for money – it's just to exist. If I repeat something, I get bored with myself." Hence, he tackles each new project as an opportunity "to go where you didn't venture, or think you didn't venture before", an objective that he finds is becoming harder as he gets older.
"You don't do it for money – it's just to exist. If I repeat something, I get bored with myself." – Vladimir 'Tom' Sitta
Alongside his creativity, Sitta would no doubt also be known for his strong personality: a critical mind, a provocative streak, and a funny bone. He holds his principles and opinions forcefully and he doesn't hold back – he would probably have made a lot more money had this not been the case, but by his own admission, he is uncompromising. He has to live with himself 24 hours a day, he says, and will not do projects he would hate himself for. He says, "My wife once told me, 'You resign from more clients than you get!' " Even as we talk, Sitta rails against the evils of the world: bureaucracy, incompetence, council box-tickers, greedy developers, the nanny state – in language coloured by his native Czech, an expansive, often poetic, and just slightly mangled English that is all the more eloquent for it.
CZECHOSLOVAKIA AND THE MOVE TO AUSTRALIA
Sitta grew up in the Czech city of Brno, where he developed a keenness for mountain climbing and an affinity with nature. Looking for a creative career within the impositions of the communist regime, he chose landscape architecture and graduated from Brno's Mendel University in 1970. A year conscripted into the army followed.
From 1973 until 1979 he worked for a major agricultural, landscape design and construction company, initially as a landscape architect, then as head of design, and from 1977 as manager of the company. Apart from a few commissions for communist party officials there was no such thing as private work, only public projects. Creating art and sculpture were as much part of the process as landscape design and construction. Nevertheless, says Sitta, "the core of that system was rotten". If you've seen the movie, The Lives of Others, about Stasi agents monitoring the cultural scene in East Germany, he says, "It wasn't a fiction," it was just like that.
During these years Sitta had also been winning landscape architecture awards in Germany, starting with a highly prestigious prize in 1973. Despite travel restrictions, he was allowed to visit Germany several times, where he made contacts and gained recognition for his work. But his frustration with the totalitarian system was mounting and, in 1979, he and his wife left Czechoslovakia for Germany where they lived for three years. It was only "by accident", after seeing an Australian Government advertisement promoting immigration, that they came to Sydney as refugees in 1981.
ESTABLISHING TERRAGRAM
With little English, Sitta pursued his career in Australia, setting out, again by chance, with "a modern-day Medici" client who offered him carte blanche to design a homestead garden, called Garangula, on a grand scale in rural NSW. In 1985, Sitta established his own landscape architecture business, Terragram, through which he designed and produced his private gardens.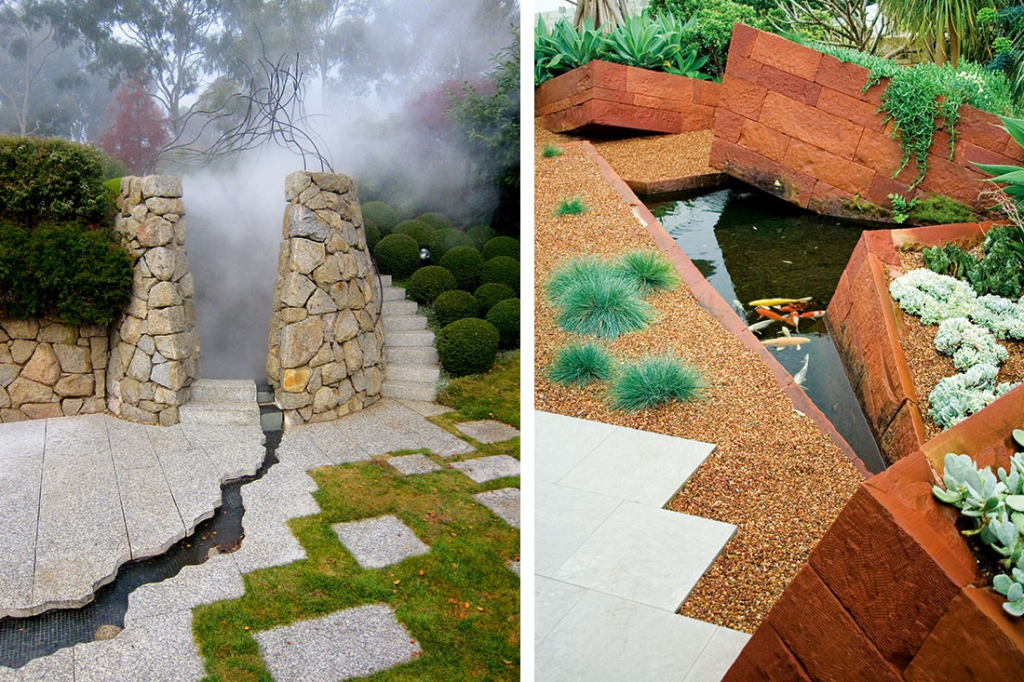 In 1998, after winning the National Museum of Australia competition with ARM, he and Richard Weller formed another company, a partnership called Room 4.1.3., to create civic and culturally significant projects. Both separately and together, Sitta and Weller also won many international competitions, although the relationship was not always easy and the company closed in 2006.
In 2012, Sitta re-located once again, returning to the Czech Republic to take up a teaching position in the Faculty of Architecture at the Czech Technical University of Prague.
A CHAMELEONIC STYLE
After 30 years in Australia, Sitta has left the country with a substantial body of work. But how shall we describe it when he has been at such pains to avoid any "recognisable architectural handwriting" or style? "Style is boring," he says. "Obviously everybody's got limits, you have likes and dislikes, but we try to be as chameleonic as possible."
We can trace connections to modernism and minimalism, to Japanese gardens and Zen.
Despite these intentions, we can, in general terms, trace connections to modernism and minimalism, to Japanese gardens and Zen. We can see strong geometries, particularly angularity, and a hard-edged linearity. There's also theatricality. Dramatic statements are made through compositions that work seductively for the eye and the camera – a spectacle that is reinforced by lighting. In his private gardens Sitta creates the lighting himself because he knows precisely what he wants to emphasise. And then there is humour, which is rarely seen in garden design. In the Garden of Ghosts, for instance, a thin stream of water tinkles into the pool in a low arc from behind the stable door… you have to smile. "I think the profession generally takes itself so seriously," says Sitta.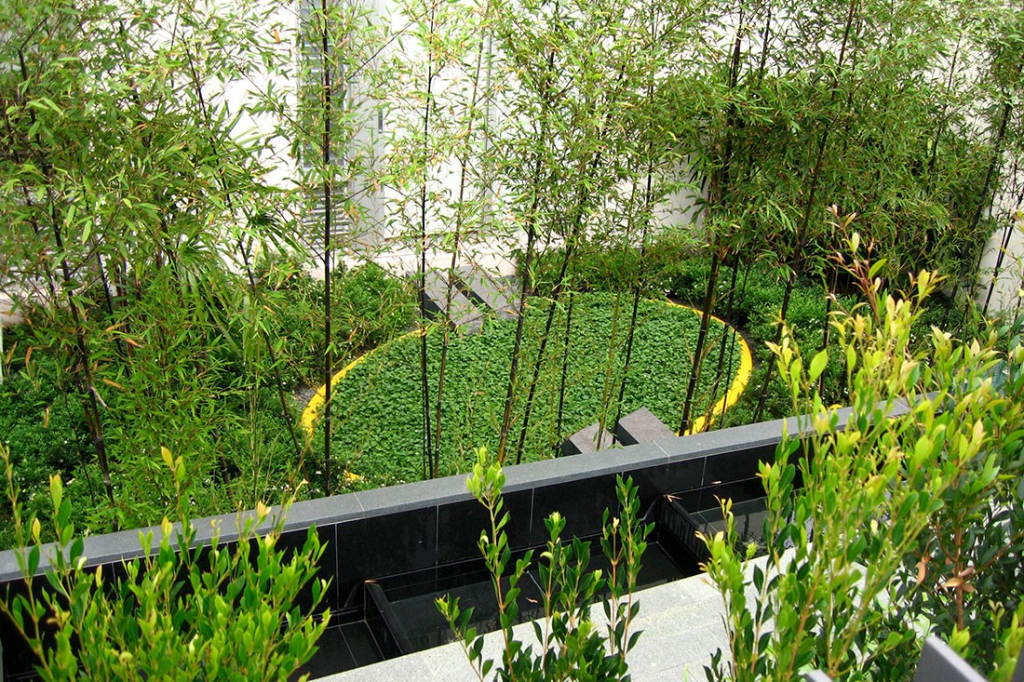 More specifically there are references to the elements: earth, air, fire and, of course, water. Water appears often and in various forms, and Sitta appreciates it as much for its soothing and masking sound as for its visual impact. Other Sitta trademarks include the sophistication of materials, and the exacting delivery of detail.
The finer points are kept fine in the execution, despite the structural and technological experimentation that often goes on. Just as on the stage, viewers are not privy to the machinations behind the scenes, in this case the foundations, the plumbing and drainage, the support mechanisms.
"Australian nature is absolutely fantastic," says Sitta, although his gardens are not primarily concerned with plants, which are only one aspect. His major business is with space – with sensory and intellectual experience he creates works of spatial sculpture where nature plays its part. The great thing about landscape, he says, is that "nature always makes a comment, nature tries to undo your work."
"Nature always makes a comment, nature tries to undo your work." – Vladimir 'Tom' Sitta
Sitta's gardens also live through ideas – cultural references, symbolism, visual conundrums and devices to confound expectations – thoughts that are captured through an entirely personal creative practice. Sitta believes curiosity is the driver of creativity and that "you have to cultivate it… If I have time I doodle everyday".
These so-called doodles, black line drawings or sketches drawn on A4 sheets in adept two-point perspective, describe self-contained events or moments in an imaginary landscape, often with a macabre metaphoric undertone. Sitta often doodles while half-watching television.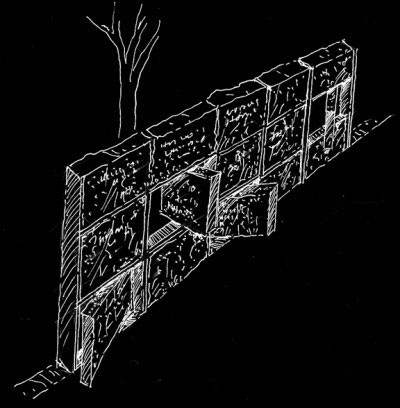 "The drawing is a kind of exploration, not always of projects, but situations," he says. "Quite often you do them to find what you don't want to do. It's like a purification process, it's a meditation, it's therapy too… It's good to have this library of past thoughts." The doodles are stored in plastic binders for future reference, and the imagery finds its way into the built projects.
THE BIG PICTURE
While the drawings represent a personal vision, in the big picture Sitta is staunchly political. As a young man in Czechoslovakia, he was as fired up to change the system as he was to pursue his creative aspirations. Through the course of his career, environmental issues have become ever-more pressing and Sitta has responded with similar fervour.
He cynically recalls writing an article back in 1983 called 'Green Epidermis for the City', in which he was advocating growth-covered buildings, and buildings designed to be food-producing. "Some architects thought I was loony," he says. "Now it's a panacea. We put greenery onto buildings to make them acceptable, and nature is used to sell questionable developments."
"We put greenery onto buildings to make them acceptable, and nature is used to sell questionable developments." – Vladimir 'Tom' Sitta
Ironically, while Sitta had always wanted to do public projects for social general benefit, he has spent much of his career creating opulent gardens for the affluent. "It depends how it's done," he gripes, (conceding he has also had some wonderful clients), "but quite often it's a house on steroids that you need a power-station to run. Every nook and cranny is taken up by building and people ask you where to put the compost bin because they're interested in recycling!… I'm as guilty as the rest. We sustain ourselves with unsustainable projects." It's an issue for him that remains unresolved. He wishes he had answers to the world's environmental problems – he would give up landscape architecture and be a politician, probably a failed one, he laughs.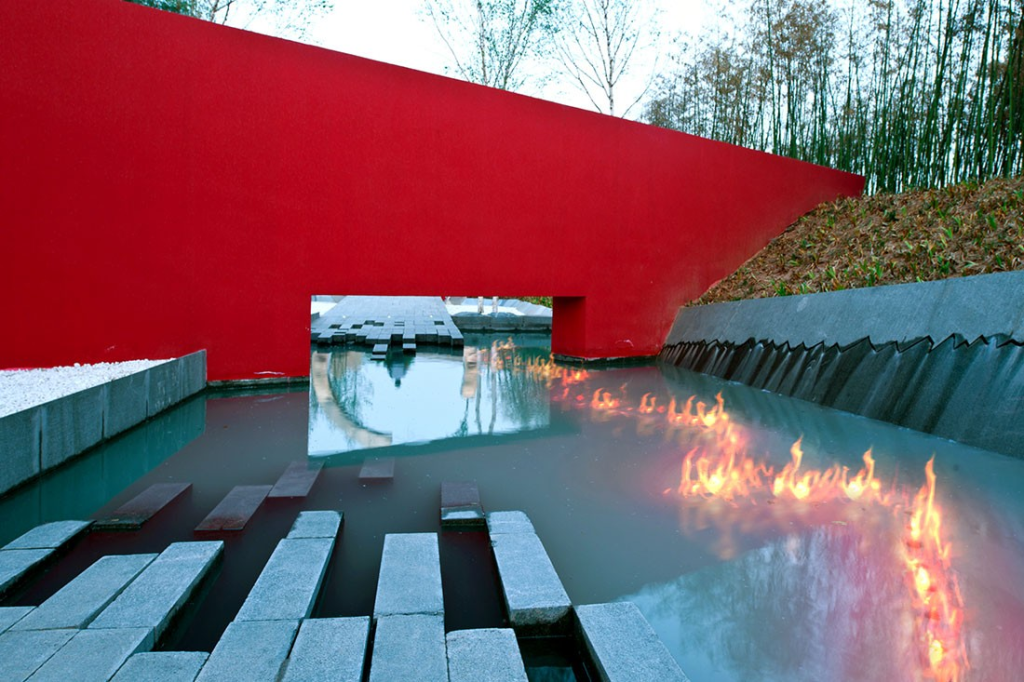 Still, he says, "I think you have to agitate. You have to believe you can change something – I had the same feelings years ago, start with the system, we can still change it." When he arrived in Australia from Europe he found landscape architecture far less sophisticated than in Europe, even in Czechoslovakia. But in thirty years, he says, Australia has changed enormously and the practice now ranks with the best in the world. While Sitta's contribution to landscape architecture here is widely acknowledged, the suggestion that he could take some degree of credit for this change only draws a laugh, and the claim, delivered with some satisfaction, that he has "irritated the establishment". On his terms that certainly sounds like an ambition fulfilled.
Tom Sitta was featured as an Indesign Luminary in issue #52 of Indesign magazine.